For over twenty years Bente, with her husband Walter Goldstein, have worked and raised their three sons on their 35 acre "hobby farm". It is located in the rolling hills near Alpine Valley, in southeastern Wisconsin.
It is a pearl of a place! Apricot trees bloom in the spring, the sheep graze in the pastoral sunset, crickets chirp near the pond in the back.
Bente is originally from Norway . She met her American husband in Europe and they both had ideals about sustainable farming. Walter is a researcher for organic seed development. He runs his non-for-profit, Mandaamin Instiute in Lake Geneva, working on developing high nutritional value, non-GMO corn.
While their boys have grown into men now (and live all over the world as classical musicians!), they realized that their farm should be shared with more children than their own.
Bente has worked in Waldorf Schools for many years in several countries. She has led FarmWise for a number of years now and was previously program director at "A Week on the Farm", a farm program in partnership with veterinarian Dana Burns. She has taught and administered Waldorf Homeschool Enrichment Programs in the winter time for over a decade.
Bente and her friends have been coming to the conclusion that children sit too much at desks/ computers these days. They do not have enough first-hand experiences! That means that we believe in not shielding children from how it really is. Carrots come up with dirt on, O.K.!? Children want to see the connection: Eggs can be found warm in the chicken coop!
 We believe that a certain "earth-intelligence" is fostered by being exposed to how things work when you try to collaborate with nature like you do on a farm. 
And besides, it is exceedingly exciting!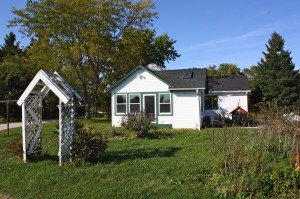 We believe in "small is beautiful" here.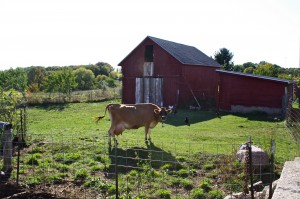 Kua, our one Jersey cow, has something to say.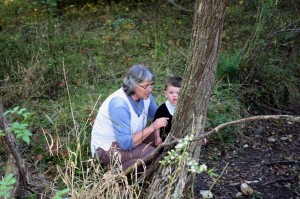 When grandchildren come from Scandinavia, Bente takes them to the pond.