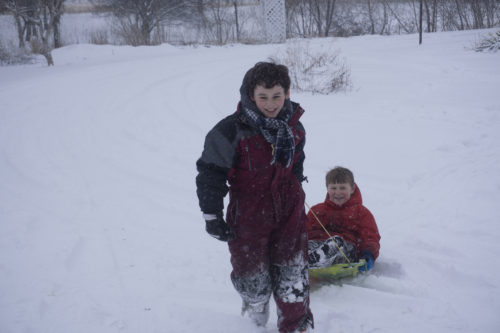 We have several one  day programs come winter and spring 2022. They come as a fall unit, winter unit and a spring unit.  You do not have to commit to more than one unit at a time.
Look below for the fall of 2022.
The age range will be 6-12+ and the hours will be from 10AM-4PM. Monday group and Friday group have now openings.
262 642 9738 or benteg@centurytel.net
Each day will entail doing animal chores, milking the cow, gathering eggs, feeding the sheep and more. A lunch after chores is followed by a Waldorf "main lesson", i.e. a lesson with poems/music/art and story and art work with Christa Ancelet.  Free time ends the day.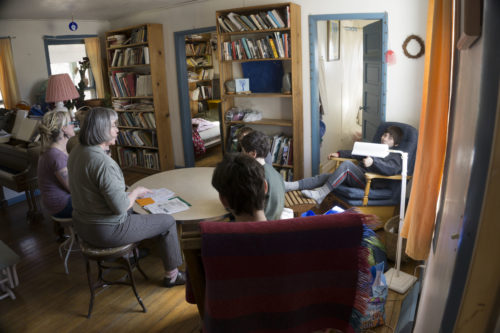 We need a minimum of six mixed age participants in order to run the program with a maximum of twelve. 
The fee is $90 pr. day (including two organic meals and supplies)per kid. You have to commit to the semester as a whole and pay upfront the full amount. You'll receive 10% discount if paid in full a month ahead of starting date. Lunch is prepared here by the children with the master cook, Julie Gerard. We try to do everything organic here, if possible.  
We now have a yurt to house the programs.
Please call or email us for more information about our current offerings and on how to join.
New families can come and observe and participate and stay the day one time for free so they can make up their mind if this is for their children or not. 
Our Covid policy is that your children can wear masks, but do not need to since we are outside or in very well ventilated areas almost all the time. We are also pledging to be very careful and will only have very small groups of kids.
Fall, winter and spring of 2022-23 will offer a Monday program for 4th-8th grade and a Friday program for 1-3 grades mixed ages. We are also offering a three day program for Tuesday, Wednesday and Thursdays that also will need commitment for a block at a time, similar to the One-day-a-week programs. 4 kids minimum to run the class 12 kids maximum.